Mantrailing is a natural search method for most dogs. Any dog ​​can be taught this to the extent that he has not been trained to look for other scents different to the human scent. The training to become an operational team (dog and handler) takes years. However, do not be put off by this, training is done in a playful manner so that the motivation of the team increases. The dog works independently and must learn to solve the problems itself without the intervention of the handler. Tracks become longer and more difficult so that the team can work in difficult circumstances (physically and psychologically). The dog must learn to concentrate solely on the scent that was offered and the handler must learn to "read" his dog. Reading means that the handler must understand and interpret what his dog shows and wants to tell him. Only through regular and implemented training can the team improve and get ready for operational interventions. As a result, the boundaries of the team are also being raised.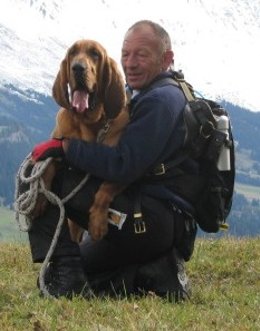 Head Instructor
Roger Poelmans
We have two certified instructor "Mantrailing NBAS" (National Bloodhound Association Switserland). Roger followed his training in Switzerland and the USA. As a dog handler, he came into contact with foreign colleagues who were doing a "Mantrailing" with a St. Hubertus dog and he started the "Mantrailing" project, which is now 15 years ago. For several years he worked with his Saint-Hubert dog, Engie, as an operational dog handler. He attended seminars abroad for years; Switzerland, France, Germany, USA, both to improve themselves and to listen to the experiences of others. His operational dog is currently deceased, but he wants to share all his practical experiences with you. During seminars we can appeal to other, from abroad, experienced and certified instructors.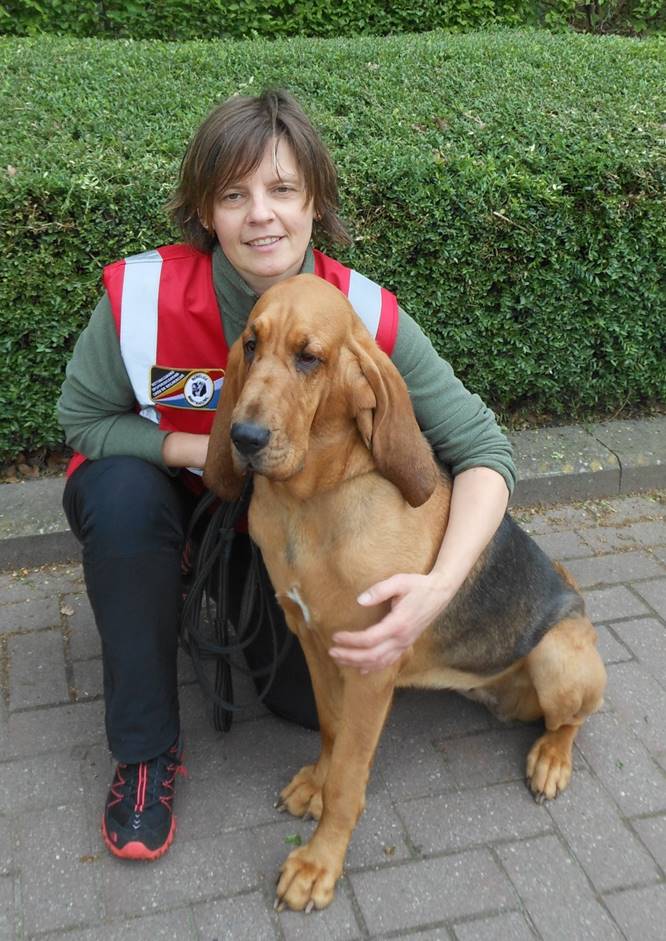 Since 2021, Chantal, above in the photo, is an instructor "Mantrailing NBAS" (National Bloodhound Association Switzerland).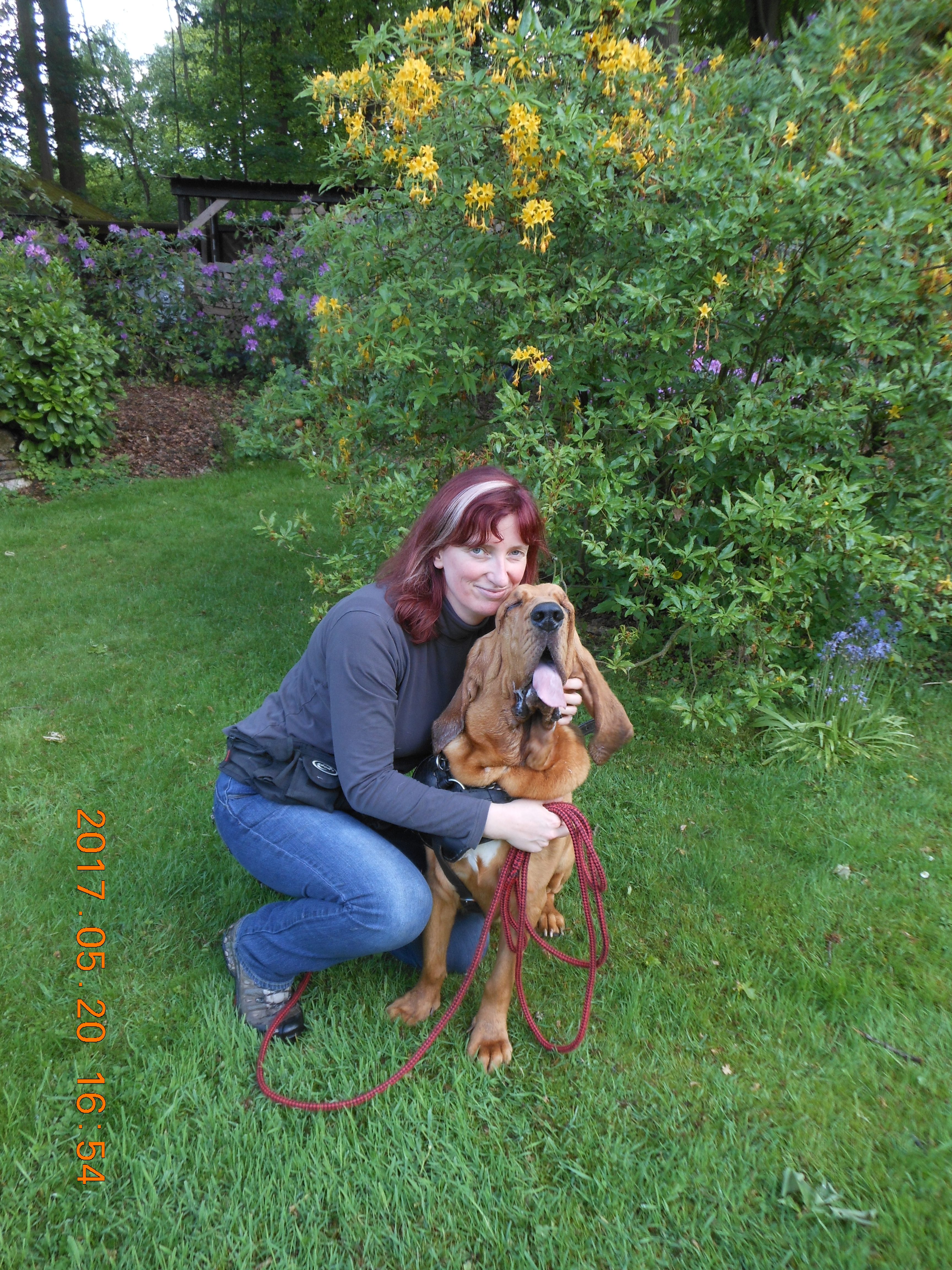 Assistant Instructor
Nicky
There are currently no vacancies for dog handlers. The training courses are full.